WEBINAR
Power your fuel program:
Empower your pilots.
Live chat with Viva Aerobus
Join us for this webinar with Viva Aerobus' Head of Fuel Conservation, Nancy Madrigal, as she shares insights on the airline's journey towards fuel efficiency excellence.
26 September, 5.30PM (UTC +2)
Fill out the form to register
What to expect?
In this webinar, you will:
Learn from Viva Aerobus' experience in using innovative AI, Big Data analysis, and pilot apps to power fuel efficiency.
Gain exclusive insights on how they successfully implemented a pilot app to empower the crew with actionable data and decision-making tools.
Discover several strategies tested by Viva Aerobus to engage their pilots in their fuel efficiency project.
Witness a live demonstration of the SkyBreathe® MyFuelCoach pilot app and see the impact it can have on your operations.
Date & time
Date: September 26, 2023
Time: 5:30 pm (UTC+2)
Duration: 1 hour
Speakers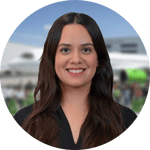 Nancy Madrigal - Head of Fuel Conservation at Viva Aerobus
Nancy joined Viva Aerobus in February 2022 and began leading projects for fuel consumption optimization in March 2023, reducing the company's average delta zero fuel weight from 1,900kg to 560kg.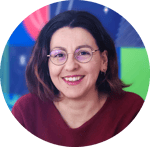 Marion Vercillo - Customer Success Manager at OpenAirlines
Marion began her career at Air France Flight Operations, later joining Transavia as Head of Flight Ops Engineering. Last year, she joined OpenAirlines in Montreal, supporting our American customers.